I'm on my way out to VRBO's Partners Summit this weekend in Scottsdale, AZ. I can't wait… it is an awesome community of Entrepreneurs who have built or are building a business in the exploding short-term rental industry.
These folks have a head start over the newcomers because they've been at it for years.
With advancements in marketing and property management platforms they are in a better position than ever to expand their business and increase their number of properties.
Why wouldn't they?
They've done the hard part of doing the first one! So, it makes sense to grow their business by acquiring and adding more properties to their already proven process.
What's standing in the way?
We all know that when it comes to real estate investments it always come down to capital. Whether it is your first property or wanting to do more faster, capital is the greatest barrier to growing your cash flow.
According to NAR, of the hundreds of thousands of vacation homes bought every year, the median vacation home price is over $200,000 with over two-thirds of purchasers using a mortgage.
So how do we come up with that 25% or $50,000 down payment so we can acquire more properties for our business?
---
"If we are honest, most investors looking to acquire
their next property are using multiple ways
to come up with the required capital to get the deal done."
---
The 5 ways to finance your next property
Cash

Private investor partner (Angel)

Individually allocating profits or saving cash over time

Line of equity credit line

(of course you need at least one property for this)

Pool capital with friends and other like-minded people (AKA Tribe Investing)
People spend a lot of time debating, which is best to fund a down payment?
Answer: They are all best and fantastic ways to fuel your business!
But here is the truth… it's not 'which one'. The question is "How do I"
So… how do you fund a down payment?
Answer: All of the above.
If we are honest, most investors looking to acquire their next property are using multiple ways to come up with the required capital to get the deal done.
An example
Here's is a scenario from a TribeVest customer:
The deal:
Vacation Property: $400,000
Down Payment: $80,000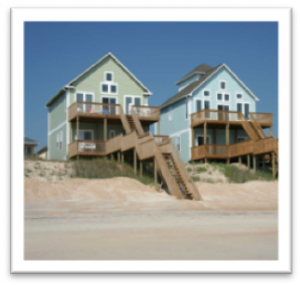 The situation:
First, she assembled, aligned, and formalized her tribe of 4. Each party agreed to come up with $20,000 upfront to complete the deal.
Shannon still needed to come up with her $20k!
She set aside $10k in cash and borrowed $10k from a line of credit account from her other property.
How did the other 4 tribe members come up with $20k? Not sure, but they got the deal done.
Thinking of the long term…
They also set up auto-ACH of $500 a month each so they could have $2k per month in cash flow for some anticipated remodeling and furnishing expensed. This also give them a head start on their next property!
Lessons learned
So, it's almost never "Which One" but how can I leverage all of my financing options to get to my next property and grow my business.
Working as a tribe provides flexibility, speed, and longer-term capital to build a repeatable, growing rental-property business. Just as the technology to market and manager properties has evolved, the technology in platforms, like TribeVest, to align, pool capital, organize communication and help manage the business formation for your tribe make growing your next property purchase as a tribe easier and faster.