Episode 407
Wealth Without Wall Street
What if you want to invest in a huge deal but need more money? No need to worry! All you have to do is find friends and family members willing to invest with you. This process is made more accessible and streamlined using a platform called Tribevest.
Russ Morgan and Joey Muré interview Tribevest Founder & CEO Travis Smith for the second time.
If you have questions about group investing, this episode will give you the answers.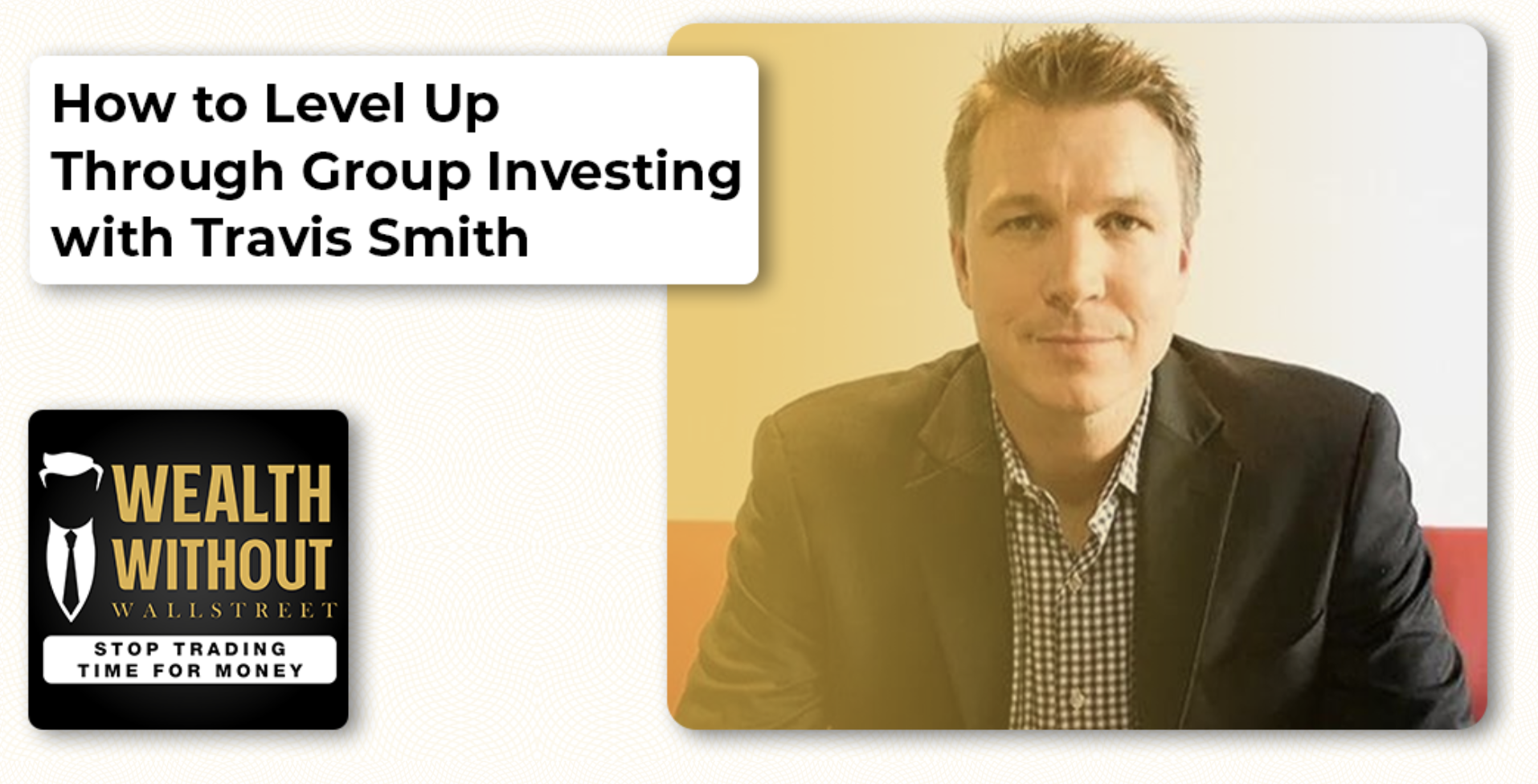 Here are some of the key highlights in the episode:
Travis Smith has built a platform called Tribe that simplifies group investing by allowing multiple people to invest in a deal together as one entity.
The platform helps investors overcome the barrier of not having enough capital to invest in larger deals.
A new product called Open Tribes which allows communities to come together and invest in a single deal as a partnership business.
Open Tribes helps eliminate the burden of group investing by providing a streamlined process for aligning partners, onboarding members, configuring the cap table and ownership table, and streamlining communications and record-keeping.
The platform also makes it easy to put in capital contributions and vote and record transactions and communications.
Tribevest aims to make investing with partners more efficient, safe and inexpensive.
Smith will be speaking at the Inner Circle Live event at the end of April.
The number of people in a tribe is important to show active partnership. A nice number for an open or any tribe is 5 to 15 partners participating in it.
The Open Tribe is for a passive investment into a single syndication deal.
Masterminds provide access to investment opportunities that others don't have.
When investing in an opportunity with friends and family, everyone should have a part to play.
Using sensitive language is crucial when discussing investments and securities.
Open Tribe is a business partnership with active members that operates efficiently on a drivers platform.
To set up an Open Tribe, one needs to have a deal, terms, and committed investors ready.
Soft commits forms can be created to circulate among the community for those interested in investing.
Active members must be part of the operating agreement and assign roles.
An active member participates in meetings and can vote on changes in the operating agreement.
Technology has made it easier to participate in an efficient way.