I recently presented to an international group of aspiring entrepreneurs from the China Entrepreneurs Network at The Ohio State University. Considering the group, it was the perfect audience to ask, "Why is our desire for entrepreneurship and business ownership so strong?"
This is something I have pondered, but on this Friday I heard one of the best answers yet. With English as her 2nd or 3rd language, one entrepreneur stood up and said, "It's the New American Dream!"
She went on to explain, "We yearn for freedom, security, and the ability to do things we're passionate about. And when you have OWNERSHIP in something, especially a business, this dream is realized".
Wow, I could have never said it better myself.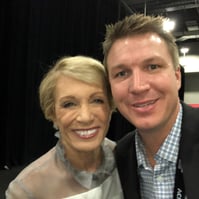 It's why we read and follow Guy Kawasaki, Jay-Z, Tim Farris, Dave Ramsey, Tony Robbins, Oprah Winfrey. Why else would we watch the "Sharks" on NBC - Mark Cuban, Barbra Corcoran, Daymond John, Robert Herjavec, Lori Greiner, and even Kevin O'Leary. (You know I love you, Barbra!)
There's something instinctual about pursuing our dreams and a greater purpose in life that cuts across all cultures.
Which is why The American Dream continues to evolve to keep up with our evolving purpose.
What does this evolution look like?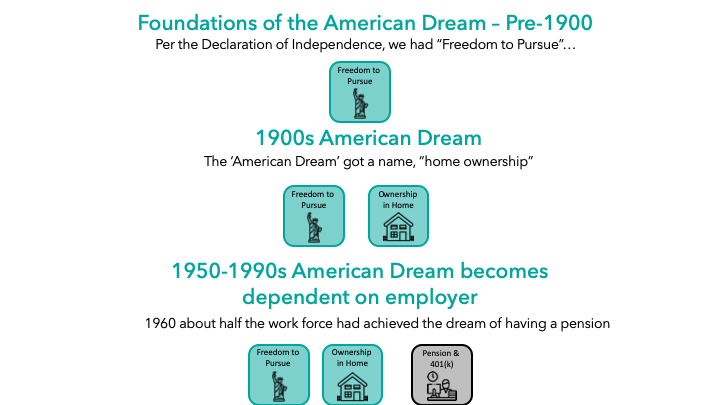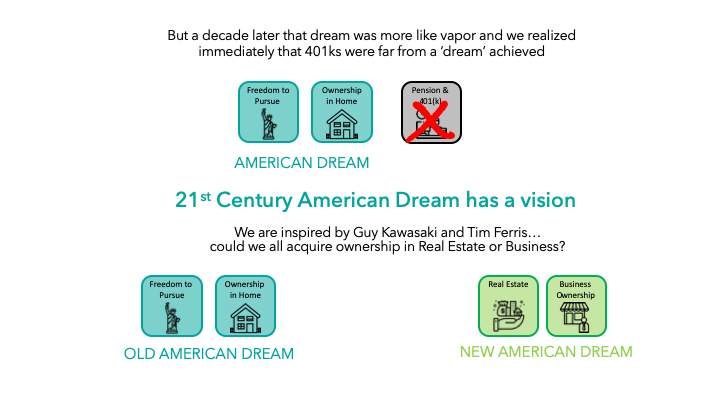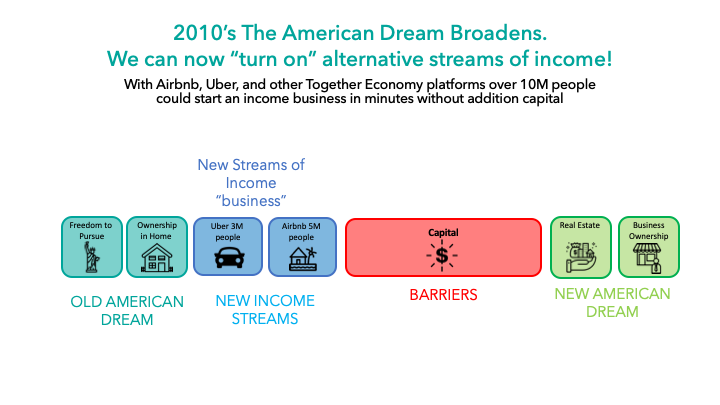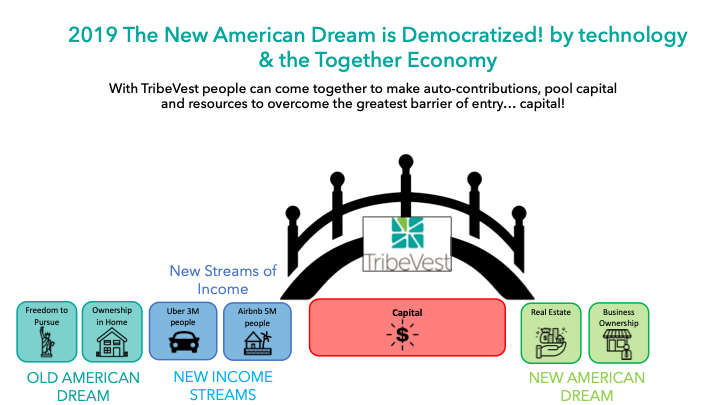 The Together Economy empowers us all
to pursue and take ownership in...
a New American Dream.